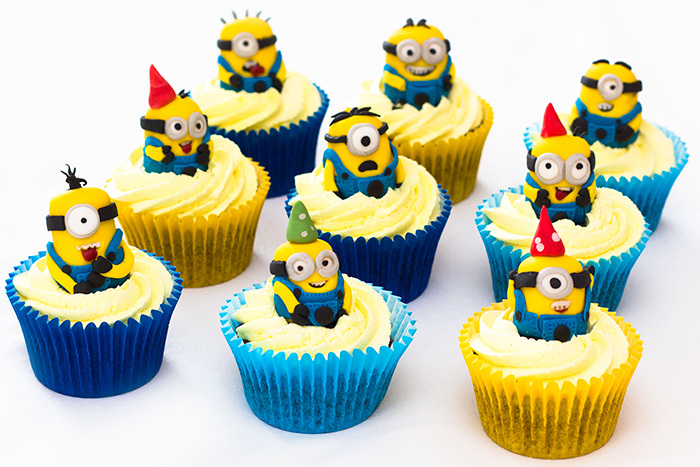 Despicable Me Minion Cupcakes
A group of Despicable Me Fondant Minions on cupcakes
It was my nephew Rory's 5th Birthday last week. Rory loves Despicatable Me (yes….it's so cute when he says it like this!) Grandad Darren has watched films 1 and 2 with Rory well over 10 times (or so I have been told)!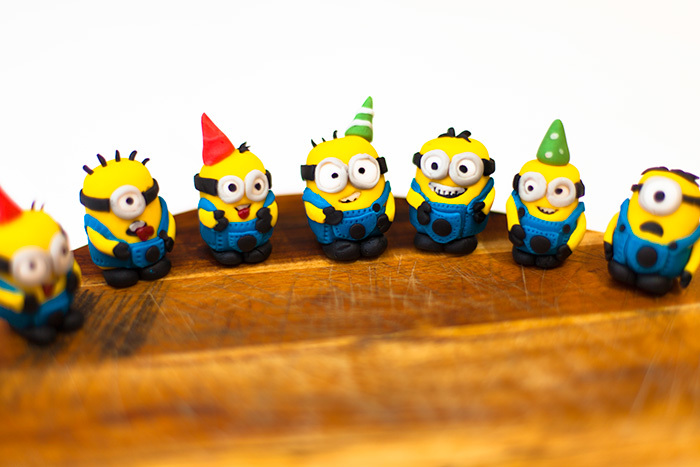 We looked after Rory for a day in half term and that evening we watched Despicable Me (1 I think!) and when I suggested a Minion Birthday cake his face lit up!! (And I was happy as it was what I wanted to make!)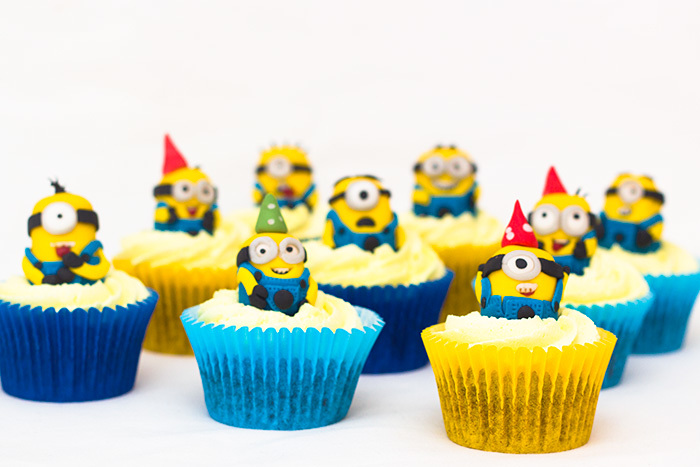 It took quite a while to make these little Minions…I even missed out on a night to the pub to get them finished. The idea was that they were going to cover the top of a cake, but I wasn't feeling too good the night I came to bake so went for the easier option of cupcakes in the end. I'm glad I did as Nana Jen (mummy to me) made the most amazing cake which I have included a photo of at the bottom of this post.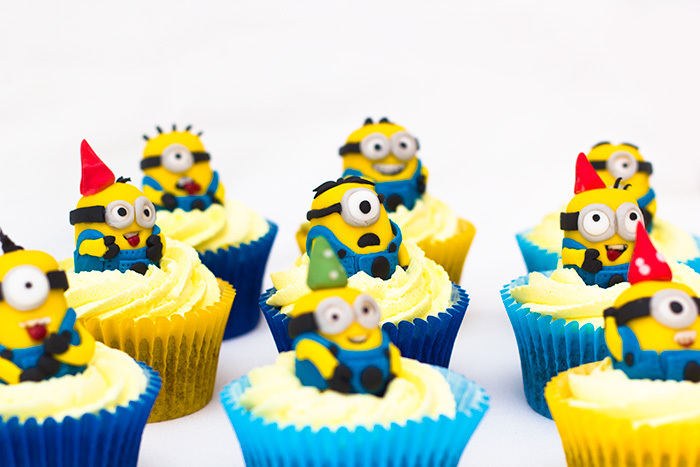 Unfortunately my minions didn't like it in the car to Rory's birthday meal. I think they got a little travel sick and needed to lie down…when we got to Pizza Hut they had all fallen off and taken half the cream topping with them (I'm sure it wasn't anything to do with my driving!).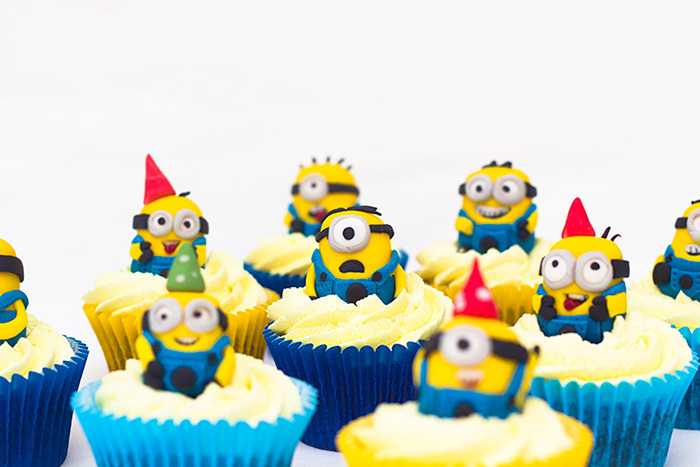 So my advice would be to place the minions on the cupcakes when you get to the venue.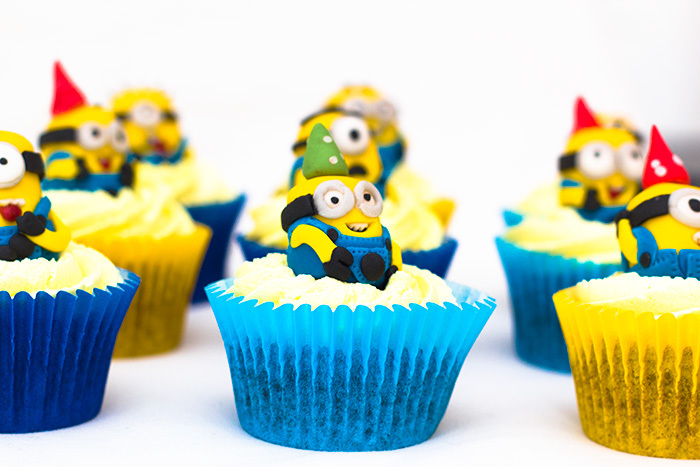 I didn't take photos along the way which I regret now, but they are quite simple to make really. There are a lot of tutorials online and I used this video as a guide. I know they aren't using fondant, but the basics are still there.  And I just used a dab of water if anything needed help sticking.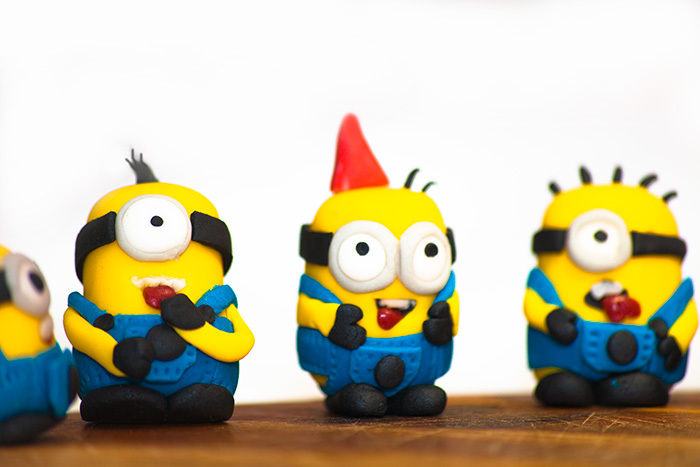 And here is Nana Jen's (It's a mutated Evil Minion!)